In 02 days 20 & 21/6/2023, the delegation of Hanoi University of Civil Engineering (NUCE) led by Assoc. Dr. Pham Xuan Anh - Vice President of the University, Project Team Leader as the team leader attended the CALOHEA Project's National Workshop "Evaluating and Comparing Academic Outcomes in Higher Education in Asia" held at the Ho Chi Minh Medicine and Pharmacy University.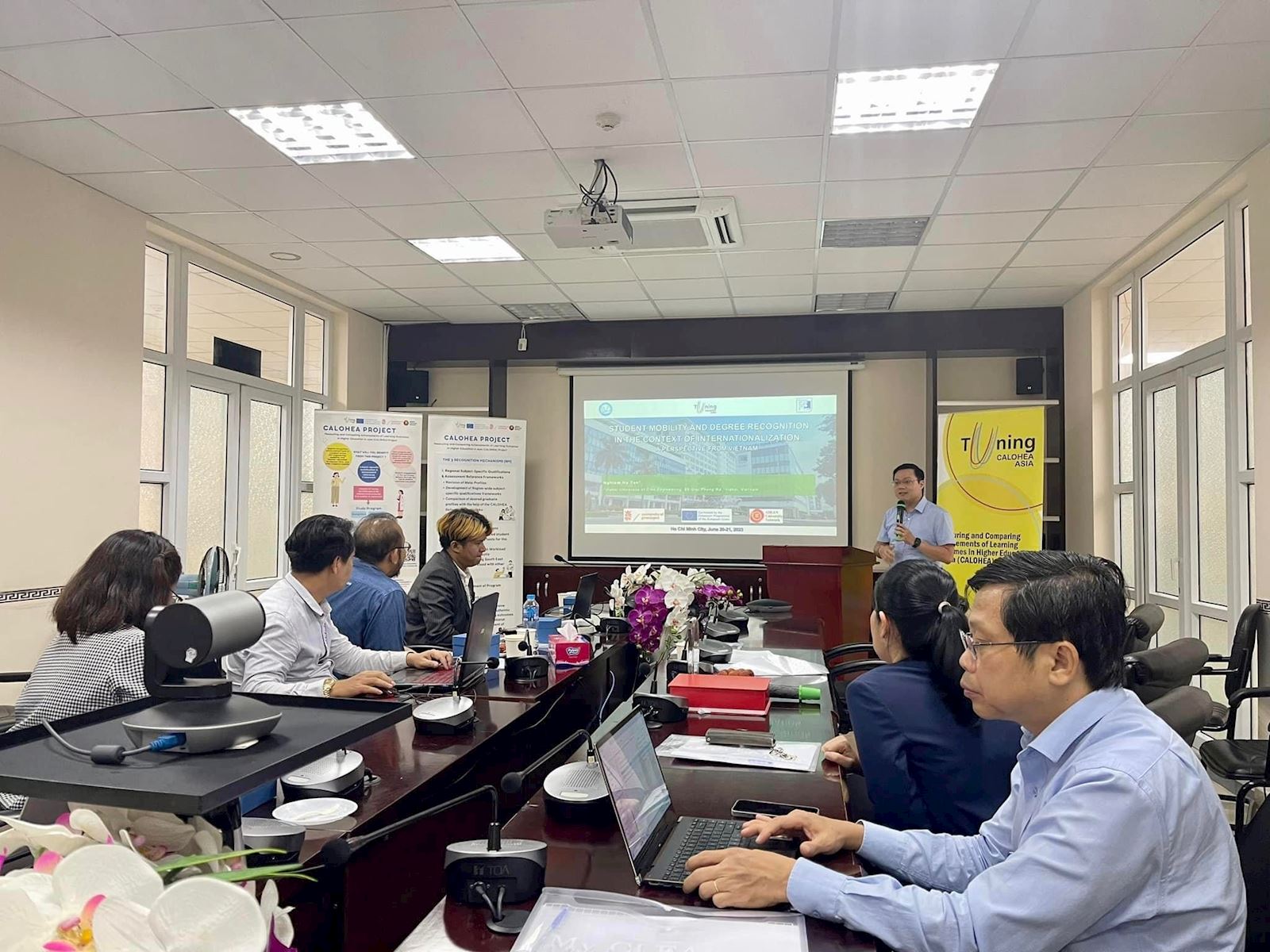 The project has been implemented since March 2021 with funds from Tuning Academy and the Erasmus+ Program of the Council of the European Union, coordinated mainly by the University of Groningen, the Netherlands with the cooperation of the ASEAN University Network (AUN), together with the participation of universities in 8 Southeast Asian countries (Cambodia, Indonesia, Laos, Malaysia, Myanmar, Philippines, Thailand, and Vietnam).
The main objective of the project is to contribute to the internationalization of higher education institutions in Southeast Asia by developing a series of measures through the 3 "Recognition Mechanism". It aims to influence the mutual recognition of training programs and promotion of student-lecturer exchange not only within ASEAN but also towards Europe.
Assoc.Prof.Dr. Pham Xuan Anh had an executive session at the meeting and shared the results of the Project, in which many positive comments and effective contributions to the Project were received from guests who were representatives of lecturers, students, enterprises.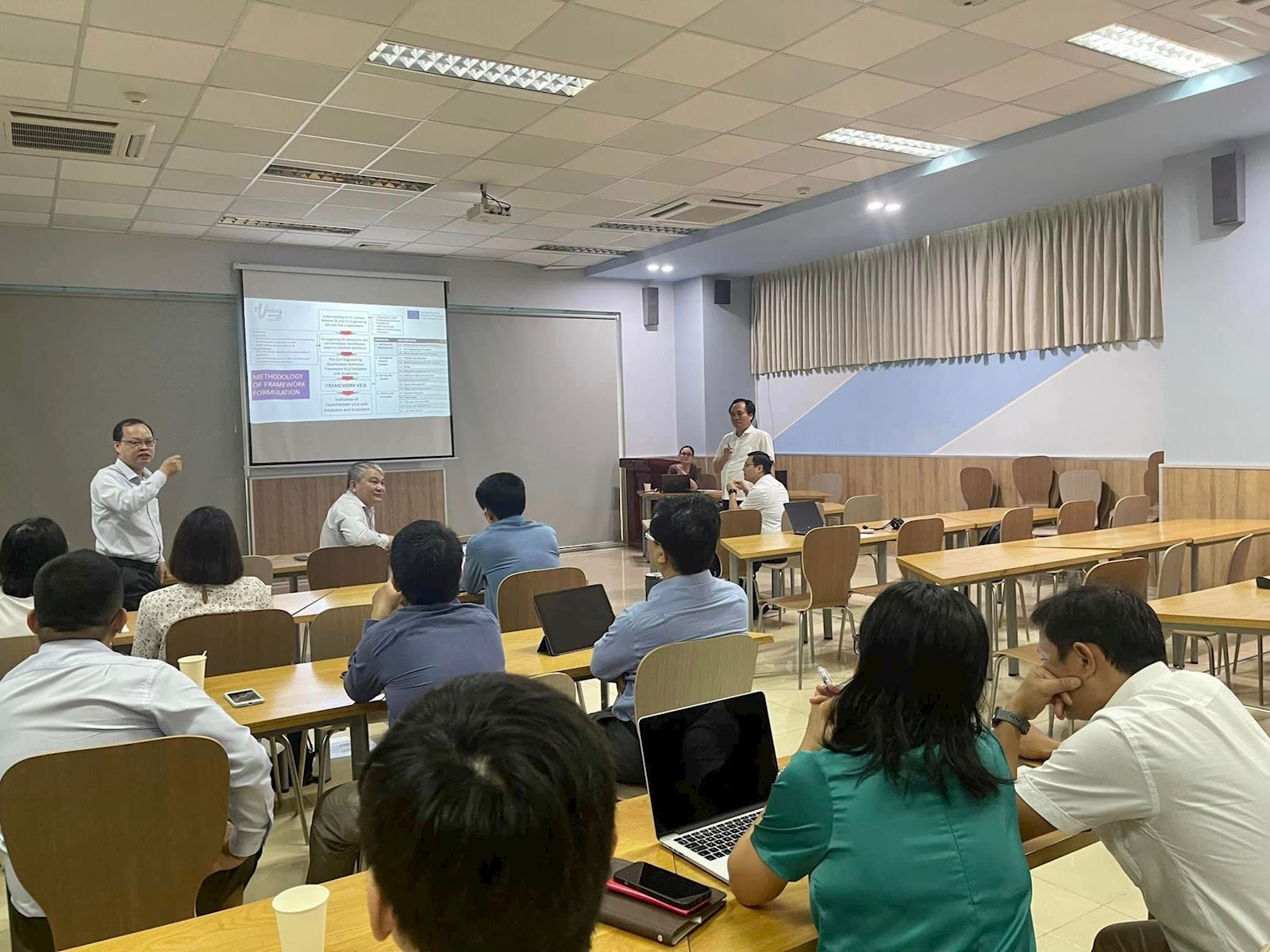 The second national workshop of CALOHEA Project will be organized by Hanoi University of Civil Engineering at the end of October.
Some other pictures of the workshop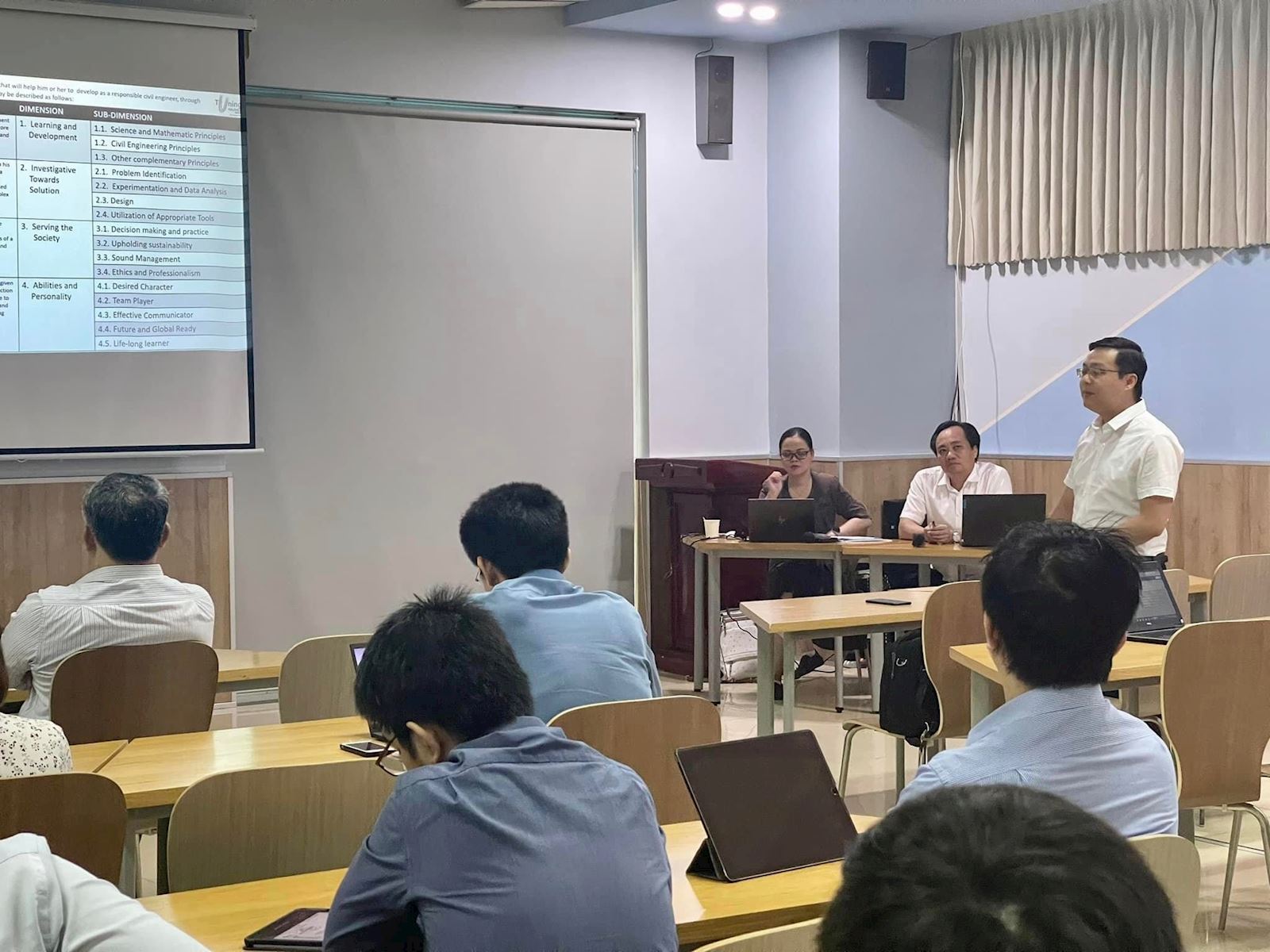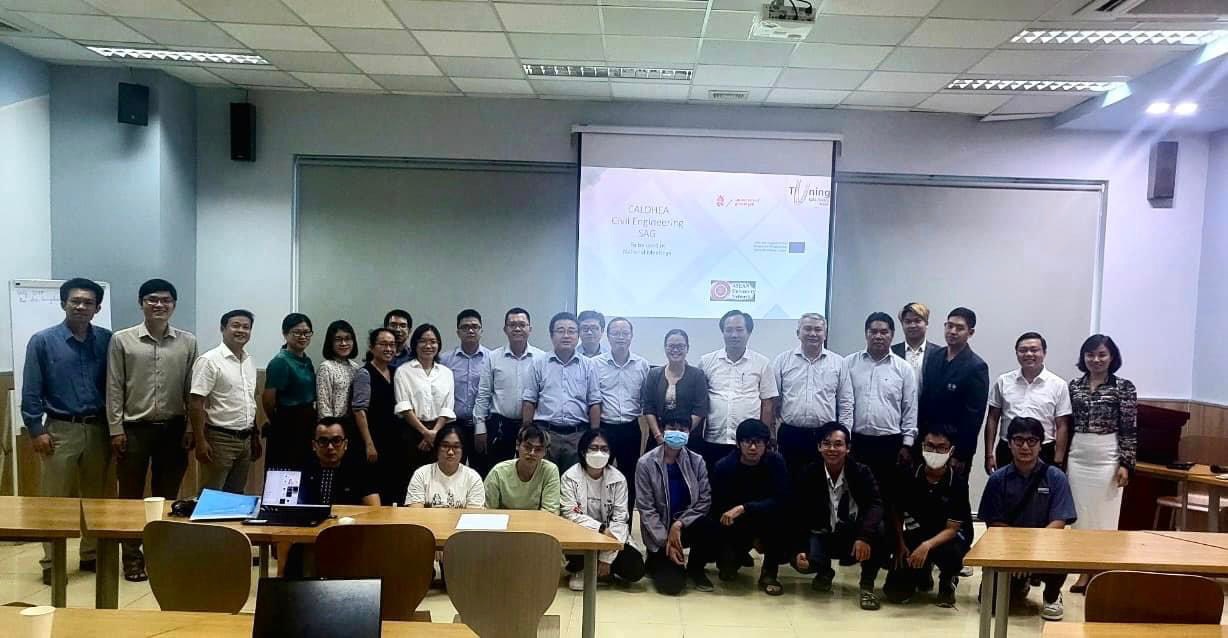 Thuy Linh - HUCE