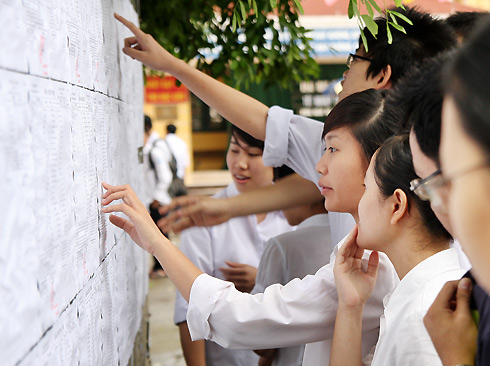 Since the first days of the establishment in 1966, In-service Department, nowadays as known as the continuous training centre of University of Construction, has been in charge of an important task in training to improve the quality of the staff working in the basic construction sector. After nearly half a century of training, so far, more than 20 thousand of Engineers have graduated from the working while studying system and they have had lots of contribution during the war against the US as well as during the later period of nation-building.
With the coordination in training of more than 50 units in 25 provinces and cities across the country from north to south, the Centre for Continuous Training have enrolled and trained students for the working while studying system not only in Hanoi but also in other provinces in order to meet the demand for continuous learning and improving.
Besides, the Centre is in charge of opening classes of professional skills training, specialization fostering as well as short-term training in order to meet the practical demands of the society.
Below are the types of training that the Centre is currently in charge
Working while studying University Training
Working while studying Second Degree University Training
College to University Transition Training
Short-term Training (fostering, knowledge updating)
Professional skills training
Contact
Center for Continuos Trainning (CCT)
Address: Room 102-103-103A -104A, H1 Building, No. 55 Giai Phong st., Hanoi
Tel: (04) 3869 1975
Website: http://dttx.nuce.edu.vn